Pseudo-associative DLS of order 10 is not a fully associative DLS - with some violation of associativity.
Associative DLS of order 10 does not exist.
The class of pseudo-associative DLSs of order 10 is very large.
As a result of the experiment, it was found that pseudo-associative DLSs give many orthogonal DLSs when processed by their special program by Belyshev.
My first generator gave such a pseudo-associative DLS of order 10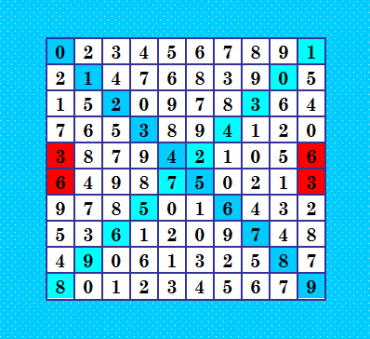 See
https://boinc.progger.info/odlk/forum_thread.php?id=51&postid=1247#1247
In an experiment with pseudo-associative DLS,
for example,
a unique solution was found
, noted in OEIS
https://oeis.org/A287695
At the moment two generators of pseudo-associative DLS are working in the experiment.