Welcome to team South Africa. Please come and Join our team.
Team South Africa has a great team website, do come and visit. It has loads of team information and it is an internet forum so you can register and join in the chat. http://southafrica.freeforums.org
To join team South Africa, just click the link below that says "JOIN" and on the next page click "JOIN TEAM".
If you are running other BOINC projects on your computer, we hope you will come and join team South Africa on those projects also. The following link is a list of all the projects that team South Africa is registered on; http://southafrica.freeforums.org/viewtopic.php?t=1
Thanks for visiting our team page.
You can contact team South Africa at;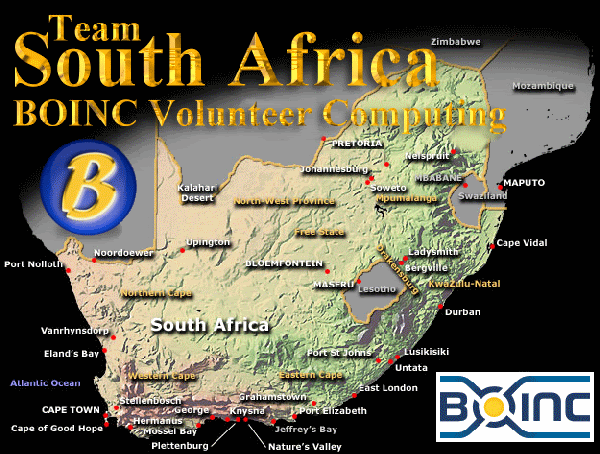 </a>